FARNBOROUGH PILATES STUDIO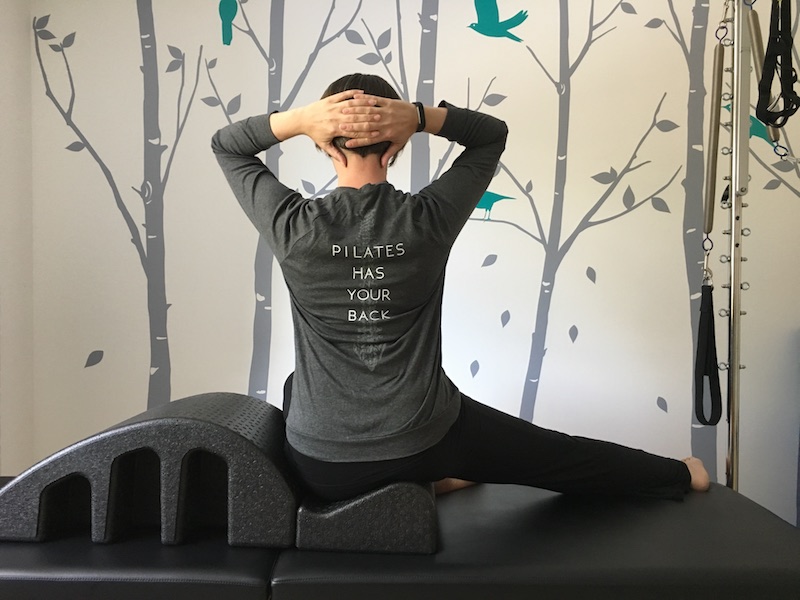 My studio is set in a relaxed and friendly home environment.
I teach private (one to one) and shared sessions (two to one), tailored to individual needs. A shared session is the same a private (one to one) session except I work with two people. The equipment incorporates apparatus and matwork exercises. They are performed on Pilates apparatus such a reformer, tower, wanda chair and arc barrels.
The apparatus uses spring loaded resistance, gravity and movement to support or challenge the body.
COVID-19 Protocols
For those coming into the studio over summer 2020,
I wanted to update you on our saftey protocols – what I am doing and what I need from you to ensure we keep andPilates Studio safe and open.
I ask that if you are attending the studio over the summer you familiarise yourself with these protocols, I need to ensure 100% adherance in order the keep the studio safe.
What I am doing to ensure your safe return
The Studio, bathroom and entrance way are deep cleaned after each session.

There will be a 30 min gap between each session for the above deep cleaning.

I will not work unless I am 100% healthy and have not been exposed to anyone with the virus in the past 14 days.

I will adhere to the 2 meter social distancing.

For ventilation windows will be open at all times
What I ask of yourself
First and foremeost, pleaes do not come to the studio if you are even slightly, possibly unwell or if you have been exposed to anyone with covid-19 in the past 14 days.
If you have travelled to a country that has a quarantine requirement upon return to the UK, Please fulfill the 14 days of quarantine required before returning the to studio.
Theres is 30 mins between each session for deep cleaning, so please depart your session as soon as possible and please only arrive 5 mins before your session.
Please come dressed for your session with as little "stuff" as possible. Shoes, coats and handbags/bags will be placed in a cleaned box by the front door (which can be brought up into the studio)
when you remove your shoes I ask you to put on clean socks or you will be asked to clean your feet.
There are hand sanitsers to be used by the front door and in the studio, please use.
I am not requiring you to wear a face mask but they will be availble if you desire.
Please bring your own water to the studio and a hand towel if you ususally use one.
An important reminder
If you find out at any point in time within 14 days of having been at the studio, you suspect you have covid-19 or you have been in contact with someone who has tested positive, YOU MUST TELL ME IMMEDIATELY so that I can take the appropraite action aqnd inform NHS Track and Trace Office.